A video clip has emerged from a recent talk by National Security Adviser H.R. McMaster, is which he accused Russia of "a sophisticated effort" to meddle in the upcoming Mexican elections.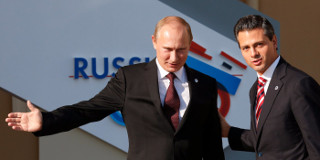 McMaster claimed that the public had seen "initial signs" of such meddling, but did not elaborate in the talks. The White House has subsequently refused to comment on the accusation.
Recent media reports have suggested that the ruling PRI has been setting the stage for a rigged election, with changes to the internal security laws made supposedly to prevent larger protests in such an eventuality.
The problem is, such allegations haven't had even a plausible connection to Russia, and the US claims seem based on just the ongoing US supposition that Russia would want to be involved in anything. In keeping with that, CIA Director Mike Pompeo accused Russia of interfering in the 2018 US Congressional elections, even though campaigning hasn't really even started in that case.