NATO Rear Admiral Andrew Lennon, the commander of submarine forces across the alliance, issued a statement Saturday warning that Russian submarine activity is on the rise, and at a level not seen since the end of the Cold War.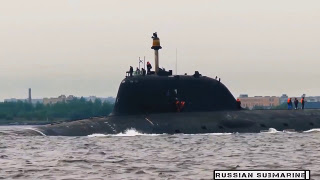 That's unsurprising, as after the Cold War, Russia greatly reduced funding for its navy. Increased tensions, and a NATO build-up in recent years has Russia spending more on replacing its old naval assets.
Indeed, Admiral Lennon presented the Cold War-era level as though it was a shocking revelation, but Russia's own officials had noted the exact same thing earlier in the year. With 3,000 combined days at sea for Russia's submarine fleet, they are still far dwarfed by NATO's own subs.
Lennon's comments came amid claims from other officials that Russian subs have come unduly close to undersea communications cables in NATO nations, which should similarly be unsurprising, since there are a lot more such cables than there used to be, and Russia's western theater of operations is pretty much all coastal waters near NATO nations.
It's common for NATO commanders to play up Russia's capabilities in their respective forces, as a way of getting even more funding. Yet NATO already so far outspends Russia on submarines, and navy in general, it's hard to see this having much impact.
Last 5 posts by Jason Ditz