One day after a massive Thursday loss at the UN General Assembly on the Jerusalem issue, President Trump complained on Twitter that the US "foolishly spent $7 trillion in the Middle East," suggesting the focus needed to shift to US infrastructure.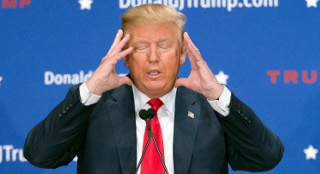 This comment was perceived by some reporters as being about Trump's threat to withdraw foreign aid from countries that voted against him at the UN, as well as lamenting how little influence the US had actually bought.
Of course, the $7 trillion is mostly not foreign aid, but military spending, and as President Trump is always eager to remind people, he is particularly supportive of massive military increases, and has continued and escalated overseas operations, largely in the Middle East, since taking office.
Trump has, however, been fond of presenting the money spent on the Middle East as a waste, making a similar claim back in February, albeit when it was just $6 trillion, and complaining then that the US didn't get a single oil well out of all that war.
It is still noteworthy, however, that President Trump does have these moments of reflection, wherein he actually tries to assess what the US has gotten out of all this spending in the Middle East.
It is disheartening, at the same time, that he is able to ascertain that the money was wasted, but has no intentions of not continuing to squander money at an increased rate in the Middle East.