After weeks of warnings to that effect, Russia has formally labeled two US state-run media outlets, Radio Free Europe and Voice of America, as "foreign agents," placing them under substantial new requirements for reporting on their operations within Russian territory.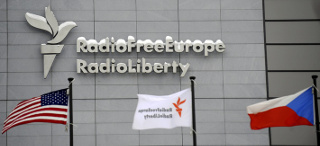 The move is retaliation for the US Justice Department having placed Russia's RT network under the exact same level of restrictions in September. The move came at the behest of Congressional Democrats who claimed RT was a "propaganda" network.
The US required the registration under the Foreign Agent Registration Act, which historically has not been used against journalists. Russia's parliament had to pass a brand new law to mirror this for the sake of retaliation.
It was always assumed the registration would hit Radio Free Europe and Voice of America, whose legal structures are virtually identical to RT's as quasi-independent but state-financed media outlets.