Local and provincial officials in Afghanistan's Helmand Province are criticizing a new flurry of US airstrikes in the area, nominally aimed at targeting what officials are describing as "heroin factories," as both needlessly dangerous to civilians in the area, and a sign of misplaced priorities.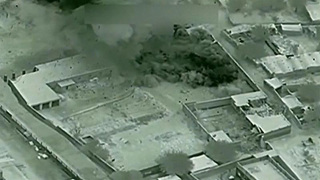 Helmand Province is largely farmland, and that farmland in great measure grows opium poppies, which is why the Taliban has made control of the region such a priority. US officials are suggesting that destroying the labs will hurt Taliban money-making out of the region.
Yet the Taliban are deny in that the labs exist at all, saying they don't manufacture heroin in any of their territory. The allegations of such labs are very recent as well, meaning Helmand was a lucrative farming and smuggling region long before these buildings existed, and doubtless will remain so long after they were blown up.
The most recent reports out of Helmand suggest either nine or ten buildings were destroyed, and 44 people were killed. All of the slain were labeled "alleged drug smugglers," which also raises questions about whether killing suspected smugglers wholesale with airstrikes is an appropriate thing for the Pentagon to be doing 16+ years into the failing Afghan War.
Last 5 posts by Jason Ditz