Lebanese Prime Minister Saad Hariri will be attending the Wednesday independence day parade in Beirut after all, having finally arrived in Lebanon Tuesday evening to end weeks overseas, during which his fate had been highly questioned.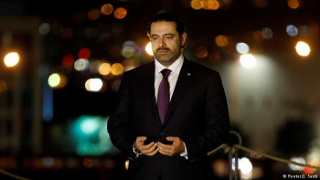 Even Tuesday it wasn't totally clear what would happen. He visited Egypt early in the day, as planned, but then detoured last minute to Cyprus when he was supposed to be en route to Beirut, meeting with the Cypriot leader.
Hariri "resigned" early this month while in Saudi Arabia, though the Saudis are accused of having forced him to make this announcement, and he has promised "clarifications" now that he's back in Lebanon.
That's not likely to be for a day, at least, with independence day celebrations expected before his meeting with Lebanese President Michael Aoun, and his public statement coming only after that.
Last 5 posts by Jason Ditz