Statements continue to be issued related to last weekend's BBC report on the Kurdish YPG withdrawal agreement for ISIS forces in Raqqa. Turkey was deeply critical of the US for supporting the deal, and even more critical of the Kurds for making it.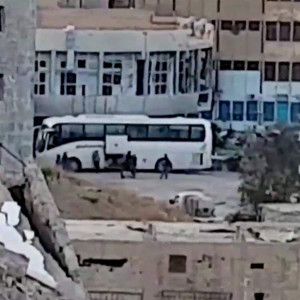 Turkey Foreign Minister Mevlut Cavusoglu on Thursday said that the deal proved that the Kurds are more interested in capturing territory than they are in fighting ISIS. The deal was said to have allowed around 4,000 ISIS to withdraw from Raqqa, the former ISIS capital.
US support for the deal is strange, because US officials have previously suggested their policy was for there to be no ISIS survivors, and they'd been furious at deals between other factions and ISIS in which ISIS ceded territory in return for safe passage.
The French military, part of the US-led coalition, seems even more surprised, as they issued their own statement on Thursday claiming that the coalition had actually opposed the deal, but the YPG made it anyhow, and civilian proximity made it impossible to attack fleeing ISIS convoys.
It's not surprising for the US to try to revise the history of events when things didn't go the way they wanted, but it is strange to think that the risk of killing civilians would keep them bombing the ISIS convoys, as that clearly didn't keep them bombing Raqqa for months on end in the first place.