Continuing to deny reports that he is being held against his will in Saudi Arabia, Lebanese Prime Minister Saad Hariri has said his intention is to return to Lebanon in the next two days.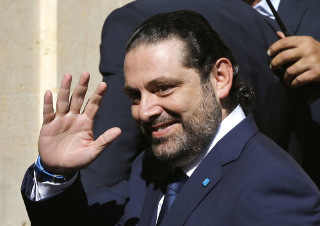 Hariri has been reported to have left Saudi Arabia several times in the past 10 days, but always ends up having never left Riyadh. The EU today reiterated that it's important for Hariri to be allowed to leave, and that the Saudis oughtn't meddle in Lebanon's domestic affairs.
That's not exactly Saudi Arabia's position. They've been talking up a "declaration of war" by Lebanon, which conceded with Hariri's "resignation" from his premiership, a resignation that according to media reports the Saudis wrote for him.
Hariri had claimed he met with a top Iranian official before he left for Saudi Arabia, claiming a tense meeting in which he'd demanded Iran "stop interfering." Iran confirmed the meeting but said Hariri lied about the contents, claiming Hariri had offered to mediate Saudi-Iranian tensions and that the meeting went well.