After a sudden resignation over the weekend while visiting Saudi Arabia and claims of an assassination plot, there is mounting speculation about Lebanese Prime Minister Saad Hariri's status, with conflicting reports of where he is.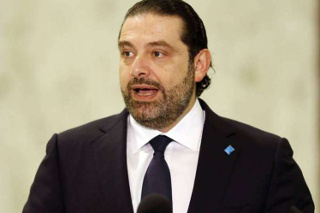 Hariri claimed an assassination plot against him by Iran and Hezbollah, which appears to have originated as a claim by a Saudi newspaper. This came amid Saudi officials claiming Lebanon had "declared war" against them.
But where is Hariri now? That's not clear. After meeting with the Saudi king, he was reported in the Saudi media as having flown to the United Arab Emirates. Lebanese papers, however, suggest he never left Saudi Arabia, and is under effective house arrest there.
Saudi Foreign Minister Adel Jubeir said that the house arrest report was "nonsense," but appeared to give credence to the idea that he hadn't gone to the United Arab Emirates, by saying he is "free to leave at any time."
This echoes comments related to Yemen President Abd Rabbu Mansour Hadi, who has been in Riyadh since February, and has even gone to the airport trying to leave, only to be rebuffed by Saudi officials, citing security concerns.