In the course of his tour of the Pacific, President Trump is talking up more US deployments in the region, and is asking Congress to tack another $5.9 billion in spending to the already record military budget for 2018.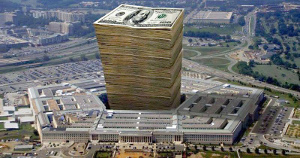 This money is going to include $4 billion for even more missile defense systems on the Korean Peninsula. These appear to be additional THAAD anti-missile systems above and beyond the ones already announced.
Another $700 million of the request is for repairs to a pair of ships, the USS John S. McCain and the USS Fitzgerald,which is the past year both crashed. The number of collisions seems to be rising as the amount of time training sailors and maintaining ships decreases, and it's costing more to fix the gaping holes in the side of such ships.
The $1.2 billion remaining may be the most informative, as President trump is seeking that to pay for 3,500 more ground troops in Afghanistan, which suggests that at least that many more troops are headed to the country, above and beyond what already fits into the massive budget.