The purge of Saudi Arabian princes and members of the royal family in an "anti-corruption" investigation continues to grow, with the announcement that a second prince, Abdul Aziz, has turned up dead after he got into a gunfight with Saudi security forces.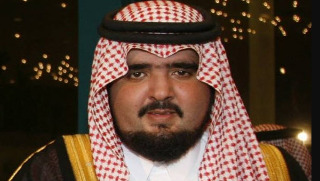 Abdul Aziz was the second prince to die in the past couple of days, with Mansour Bin Muqrin dying in a helicopter crash. Aziz had initially been reported arrested Sunday, then was reported hospitalized, then confirmed killed.
11 princes were initially reported arrested, though that seems to be down to 10 with Aziz' sudden death. Dozens of other royal family members and officials were also being detained.
Arrests of more officials were reported Monday, and the kingdom is also imposing a restrictive travel ban to try to prevent wealthy businessmen and royals with private planes from fleeing the country in case they're to be added to the list.
The exact goal of the purge isn't clear, though in the past it's been believed that the crown prince is eager to secure his path to the throne by taking out potential competitors, amid long-standing reports the king isn't in the best of health.