The US has promised an investigation into a Sunday flurry of airstrikes against Northern Afghanistan's Kunduz Province. The strikes killed at least 14 civilians, including four children, and wounded 13 others.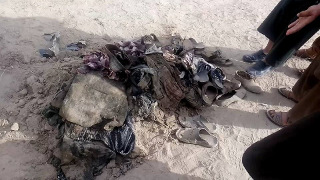 The US confirmed military operations were ongoing in the area, as part of a joint operation with the Afghan military. They declined to offer specifics. on the operation, but said they would do so when it's appropriate.
Provincial officials confirmed the civilian deaths, though the Afghan military insisted no civilians were killed, claiming 57 Taliban were killed in the operation, and that no one else suffered any casualties.
Residents in the district say that the ground operation had been ongoing for three days. They also confirmed they'd been recovering the bodies of civilians slain in the airstrikes, and that the toll might be higher as not all had been recovered from the debris.