Lebanese Prime Minister Saad al-Hariri announced his resignation over the weekend, claiming he fears for his life. He claimed the environment is similar to that when his father was assassinated, and accused Iran of sewing fear and destruction.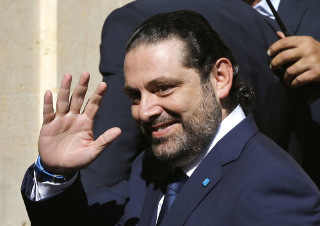 The Lebanese military expressed doubt about the claimed plot, saying they've uncovered no evidence of any such plans emerging, and no evidence of assassination plans against Hariri or anyone else.
Hezbollah suggested they believe Hariri's scramble to resign has been "imposed" by Saudi Arabia, as Hariri is visiting the kingdom, and it was Saudi-owned media that started circulating claims of an assassination plot.
The Saudi media claims unspecified "Western intelligence" uncovered the plot. The Lebanese president says he will not be accepting Hariri's resignation until he returns to Lebanon from Saudi Arabia, and it's not clear who would be likely to replace Hariri, though legal tradition in Lebanon requires the premier to be a Sunni.