US warplanes attacked the Qusur District of Syria's city of Deir Ezzor, a government-held area in the nation's far east, killing at least 14 civilians and wounding 32 others, according to reports.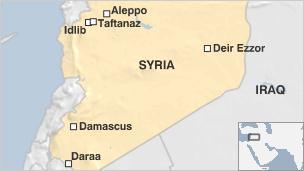 The Syrian Observatory for Human Rights reported that 22 civilians had been killed in the attack. The US has not commented on the incident yet, but spokesman Col. Dillon promised to "check the reports."
He said there would be "no reason" for the US to attack the city, as neither the US nor its Kurdish allies are operating in the area. That, of course, is not exactly a denial, and it's unclear if we'll hear about it again soon.
The attack is likely to be a serious problem with respect to US-Russia activities within Syria, as Russia is backing Syria in taking the Deir Ezzor Province form ISIS, and doubtless won't look kindly on the US attacking a Syrian city in the area.