At least 50 people were killed, and a large number of others wounded today in three coordinated suicide car bombs by ISIS carried out in northeastern Syria. Indications are that the casualties were overwhelmingly civilian refugees.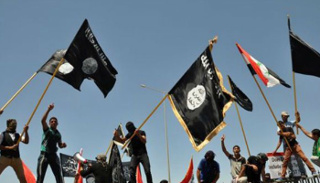 The attack reportedly took place at Abu Fas, along the border between the ISIS-dominated Deir Ezzor Province and the Hasakeh Province, which is held by Kurdish forces. The refugees were trying to flee into Hasakeh, according to Kurdish Red Cross reports.
While the main target appears to have been refugees, Kurdish Asayish forces were also reportedly among the dead. ISIS has yet to issue a statement related to this attack, though the details were independently confirmed by several sources.
It's not unusual for ISIS to target refugees, of course. It is, however, strange that in Deir Ezzor, an area with so much heavy fighting, they would commit multiple vehicles full of explosives to such an attack instead of to targeting rival forces.