Iraqi Kurdish officials confirm that the referendum on secession has passed though final results won't be public until later this week. The process of extricating themselves from Iraq may be a struggle, however, and Iraq is not looking to make it easy.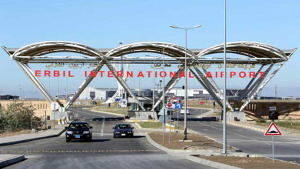 As Kurdish President Massoud Barzani noted, the vote didn't define borders for the new Kurdistan. Iraqi PM Hayder Abadi has ruled out any negotiations on the border, and vowed "all necessary measures" to prevent Kurdish secession.
Abadi is under mounting pressure to do something against the Kurds, though his options so far seem limited, beyond ongoing discussions with Turkey about military operations against the Kurds in general.
In the meantime, Abadi is demanding that the Kurds unconditionally surrender all of their airports within 72 hours. If they refuse, he is threatening to ban all international traffic into Iraqi Kurdish airspace.
Iraq has suggested they intend to keep all of Kurdistan's airports and their border crossings into other nations, which seems to be an effort to undermine them declaring independence.