In the course of the 16-year occupation of Afghanistan, the Pentagon set itself out to take up a huge string of tasks. Among these were training up a whole new Afghan military, and the other was a whole new national police force.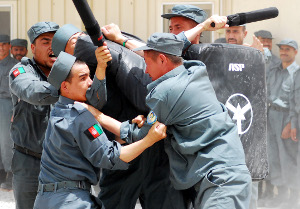 The military was comparatively easy to understand for the Pentagon. They are a military, after all, and had at least some idea how to train Afghans to serve as a military of their own. Police were another matter, as Special Inspector John Sopko noted that US trainers had little idea how to even start training up a police force.
In fact, curriculum was so non-existent for US trainers that they actually watched old episodes of Cops and NCIS to try to figure out the sort of things they should teach the police. Between that, and all the trainers being military personnel has left the Afghan National Police with an "identity crisis," unclear if they're a military force, or simply a police force trained by network television.
Sopko described the progress in the $70 million US training mission as "poor," but expressed hope at least a somewhat better future, with signs of improving from what was a dismal decade and a half start.