The Syria peace talks in Astana, Kazakhstan have led  to a deal to establish multiple new "de-escalation zones" across Syria, aiming to limit fighting between the government and rebels and allow for more talks. Rebels present at the talks endorsed the idea.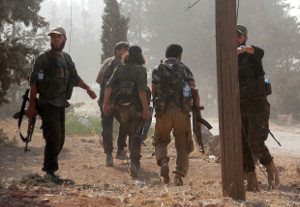 But al-Qaeda's Nusra Front has condemned the plan, insisting that they have no intention of complying with any such deals. They also accused the rebels of plotting to back the Assad government in fighting against them.
Nusra has long been averse to the Astana talks from the start, and used participation in the talks by others as a pretext to attack them in recent months. Nusra's overt resistance could greatly complicate the de-escalation zones.
Turkey has been massing forces around the Idlib Province border, and is responsible for trying to establish the zones there. While Nusra has long tried to avoid direct confrontation with Turkey, it seems like Nusra's resistance is going to greatly complicate the process.