Fighting in the southern Philippines has continued to see the Philippines military siding with the Moro Islamic Liberation Front (MILF), a group which for decades they had considered a terrorist organization, and supporting MILF operations against other rival Islamist factions.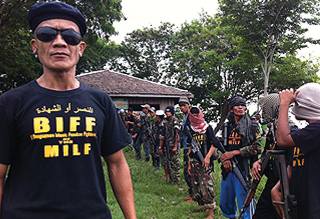 The main focus of this MILF aid has been in targeting the Bangsamoro Islamic Freedom Fighters (BIFF), a splinter group that broke off from MILF. Philippines artillery killed 10 BIFF fighters over the weekend in strikes.
While the cooperation was initially very limited, the military and MILF appear to mingle freely now, though the military has maintained that they have no intention of trying to absorb the group, and instead intend to keep using it against ISIS.
MILF reached a ceasefire with the government in 2014, intended to allow for some autonomy in the Muslim part of the country. BIFF opposed the ceasefire, and has been holding out for total independence.