While railing at other countries like North Korea for developing nuclear-capable missiles, the Pentagon has awarded contracts to two major arms makers, Lockheed Martin and Raytheon, to begin preliminary work on nuclear cruise missiles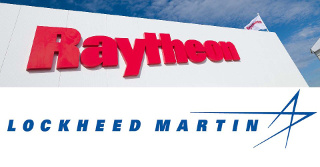 The Long Range Standoff missiles, or LRSO, are designed to be fired from US warplanes, and are meant to replace the AGM-86B missiles developed in the early 1980s. These new LRSO missiles are slated to start being used in the field in the 2020s.
The LRSO appears to primarily be an upgrade in range, as the older missiles were designed to be much shorter range. Like the AGM-86B, they are designed to fly at low altitude to limit the ability of missile defenses to stop them from nuking targets.
The Pentagon as sought to delay the contracts on the LRSO, citing a lack of immediate need for such weapons, though the House Armed Services Committee has been pressuring them to move forward with development.