Fighting in the southern Philippines is getting increasingly complicated, as no longer is it restricted to the Philippine military trying to recapture territory from the local ISIS affiliate. Now, a whole separate battle has erupted between two other Islamist factions.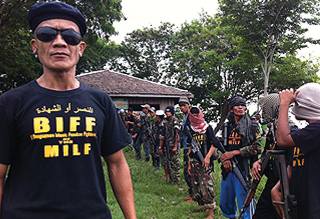 The Moro Islamic Liberation Front (MILF), has been at war with the government for decades, seeking an autonomous region for the Muslim Moros. The group has a ceasefire with the government at this point, however, and is being brought in to work against "Islamist extremists" which ironically is what officials were calling them just a few years prior.
The latest fighting saw the military staying out of direct combat, providing artillery support for MILF fighters as they tried to advance against members of the Bangsamoro Islamic Freedom Fighters (BIFF). Officials are presenting BIFF as ISIS-inspired. 25 were killed in today fighting, including 20 BIFF members.
This conflict is separate from the ISIS Marawi fight, but has been going on for about a week, as BIFF attacked a pair of villages in Maguindanao, killing five MILF fighters. The government quickly made a deal to back MILF in the fighting.
BIFF was actually part of MILF until very recently, and the group is not believed to be particularly large. They opposed MILF's ceasefire with the government, and wanted to keep working for an independent state in the nation's south.