A suicide bomb attack, believed to have been carried out by ISIS, killed at least 25 rebels from the Jaish al-Islam militant faction. The attack took place along the Syria-Jordan border, near the key Nasib border crossing.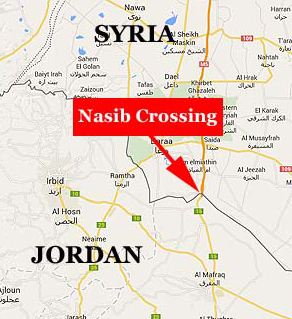 Nasib is in Syria's Daraa Province, and near the southernmost Syria safe zone, though naturally ISIS is not a party to any ceasefire nor expected to comply with any safe-zones declared by other factions around the country.
The attack took place overnight Friday into Saturday morning, and a number of others were badly injured in the attack, raising concerns that the death toll could continue to rise. ISIS has yet to confirm involvement.
That's somewhat unusual, as ISIS is normally very quick to claim credit for all of its attacks, along with a number of other attacks they didn't even do. Jaish al-Islam members were very certain it was an ISIS attack.