Faced with growing criticism of the human rights toll in the Yemen War, the Saudi Arabia-led coalition attacking the country today issued a statement calling for the United Nations to assume control of the Sanaa Airport, allowing flights to and from the capital city.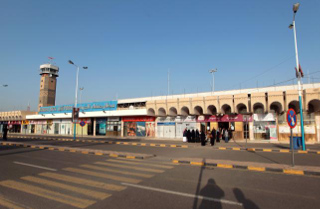 Lack of access to the airport, which has been closed for over a year, has been a growing concern, with Yemen's Health Ministry suggesting only yesterday that the closure of the airport likely led to the deaths of at least 10,000 civilians, either from importing aid or allowing patients to travel abroad to treatment.
The Saudi naval blockade of the country has caused a humanitarian catastrophe, particularly in the country's Shi'ite-dominated north, as they have only one port, and ships are rarely allowed to deliver aid to that port.
The airport would be an important alternate supply route, though UN planes have been unable to travel there in quite some time, because the lack of fuel left in Sanaa means planes that land delivering aid wouldn't have enough fuel to make a return trip.