The White House has announced today that National Security Council member and top Trump adviser on Iran Derek Harvey has been fired "effective immediately." Harvey was seen as extremely hawkish on Iran, and his firing comes amid major cabinet disagreements on Iran policy.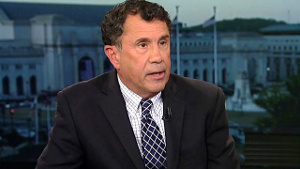 Harvey was said to be among the proponents for unilaterally withdrawing the US from the P%+1 nuclear deal, a position which ultimately lost out in recent weeks, as Secretary of State and Defense, Tillerson and Mattis, managed to convince Trump to take a more measured approach.
Some reports cited officials as denying that Harvey's position on Iran was the reason for his dismissal, saying rather that he was viewed by other cabinet members as too close to Stephen Bannon. Harvey was initially hired for the council by Lt. Gen. Michael Flynn, who has also been sacked, and may not have been favored by H.R. McMaster.
Harvey, who had previously worked for the military's intelligence bureau, the DIA, was broadly hawkish on current issues, and was said to have been among the main proponents of President Trump's decision to fire missiles at Syria over allegations of chemical weapons use.