Russian Deputy Foreign Minister Sergey Ryabkov was among a series of top Russian officials issuing warnings with regards to the latest round of US sanctions against Russia, which overwhelmingly passed the House and seem to have strong support in the Senate.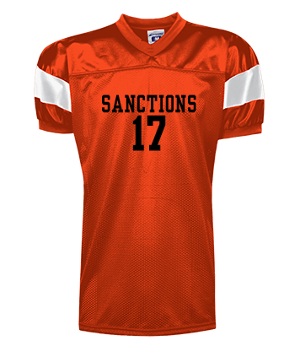 With US-Russian relations already at a post-Cold War low, officials are warning the US sanctions are putting them into "uncharted waters," pushing an already unstable relationship even further with additional sanctions.
Russian officials pinned this on "anti-Russia hysteria" within the US Congress, saying that they believe President Trump, who was previously talking up a diplomatic rapprochement with Russia, had effectively been "trapped" into going along with the sanctions.
The House bill that imposes the sanctions also heavily restricts the ability of the president to unilaterally lift sanctions in the future. Indeed, that was the initial point of the bill, Democrats wanted to prevent Trump from removing any sanctions. To get it through Congress, they added sanctions on Iran and North Korea.
The Russia sanctions have not only riled Russia, but the European Union as well, with fears the US sanctions will heavily hit European energy companies that are reliant on Russia for supplies. EU officials have warned the US is likely to face a swift retaliatory move by them if the sanctions go through.
Last 5 posts by Jason Ditz