While President Trump campaigned repeatedly on the idea of the US pulling out of the P5+1 nuclear deal in Iran, much of that has hinged on being able to claim in some way that Iran isn't keeping up its end of the bargain. The problem is, they are.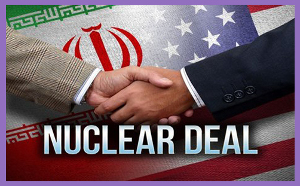 Facing a deadline of Monday, President Trump is going to have to re-certify to Congress that Iran is totally complying with its obligations under the P5+1 deal, which effectively delays his expected effort to force a "renegotiation," an idea that no other party of the treaty seems at all interested in.
The fact that Iran is complying with the deal is no surprise, of course, as the IAEA issues monthly reports to that effect anyhow. Still, it wasn't a slam dunk that the administration was going to tell the truth, and there was speculation that they might withhold the re-certification.
US Ambassador to the United Nations Nikki Haley, only two weeks ago, publicly and falsely claimed Iran had "repeatedly" violated the nuclear deal, though she cited no evidence to this effect and instead claimed that support for Syria in fighting ISIS, which wasn't part of the P5+1 deal, amounted to a "violation."
Last 5 posts by Jason Ditz