Egypt's military junta continues to ratchet up the pressure on Qatar today, and has issued a statement demanding that the United States unconditionally expel Qatar from the anti-ISIS coalition, saying it is inappropriate for the coalition to have a member that "supports terrorism."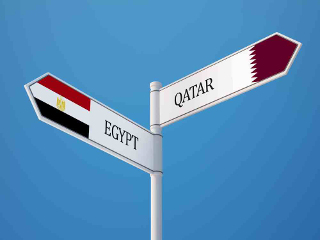 Allegations of Qatar supporting terrorism are heavily based around Egypt's anger at al-Jazeera\s supportive coverage of Egypt's democratic election, before the summer 2013 coup, and their less-than-supportive view of the violent post-coup crackdowns by the junta.
In practice this is only a limited part of the anti-Qatar move, and the broad demands against them, which include shutting down all Qatari media, forcing them to expel Turkey from its military base in Qatar, and closing diplomatic posts within Iran.
Egypt, Saudi Arabia, Bahrain, and the United Arab Emirates issued a new statement today insisting that all the demands, already spurned by Qatar, remain outstanding, and that the sanctions and blockade imposed against them will remain in place until they capitulate.
Qatar appears unlikely to ever actually do so, however, as they've shifted most of their trade away from Saudi Arabia and toward Turkey, and have insisted the demands violate their national sovereignty are an unacceptable.
Last 5 posts by Jason Ditz