The Pentagon is facing a flurry of inquiries from high-ranking senators from both parties following an Associated Press story that revealed that US soldiers were involved in the interrogation of detainees at sites in Yemen where torture of detainees was widespread.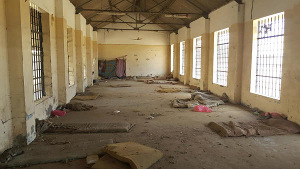 The AP article quoted Pentagon officials confirming that this was the case, but claiming that the US soldiers weren't directly involved in the torture, or even necessarily personally aware of the fact that the detainees were tortured by UAE forces ahead of their interrogation by Americans.
Senators were quick to point out that doesn't make the US involvement any more legal, with Sens. John McCain (R – AZ) and Jack Reed (D – RI) both calling the report "deeply disturbing" and urging Defense Secretary James Mattis to investigate the matter and provide more details.
Sen. Patrick Leahy (D – VT) noted that beyond the legal question of the Pentagon's involvement, the fact that the torturers were from the United Arab Emirates could mean that the continued provision of US support for them would violate a law forbidding funding to known human rights violators.
Sen. Ron Wyden (D – OR) said he was particularly troubled by the Pentagon's "legalistic responses" to the incident, saying that the bar for the United States is higher than "torture is OK if we don't see it."