The Wall Street Journal today announced that it is sacking its chief foreign affairs correspondent, Jay Solomon, related to "ethical lapses" that were revealed in a Tuesday AP expose that revealed Solomon's substantial ties to an arms dealer and smuggler for the CIA.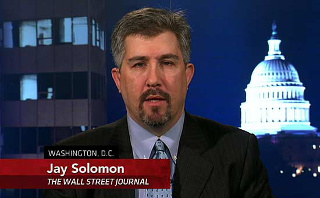 The AP investigation focused on Farhad Azima, an Iran-born magnate who had ferried weapons for the CIA, and founded a company, Denx LLC, that was trying to make a deal with the United Arab Emirates on a surveillance scheme intended to spy on Iran.
Solomon had been using Azima as a key source in his reporting for years, and the AP story found Azima offered Solomon a 10% stake in Denx LLC. Among the services Solomon was expected to provide was to secure a meeting with a top UAE official to sell him on the surveillance proposal.
The AP's investigation doesn't reveal how far this relationship actually went, and Solomon denied ever intending to have a business relationship at all. He did however admit to "mistakes in my reporting and entered into a world I didn't understand."
The Wall Street Journal insists Solomon forfeited their trust and that they were dismayed by his "poor judgement."