Angered by the latest round of US sanctions imposed on them, the Russian government has cancelled a high-level meeting between Deputy Foreign Minister Sergey Rybakov and Undersecretary of State Thomas Shannon.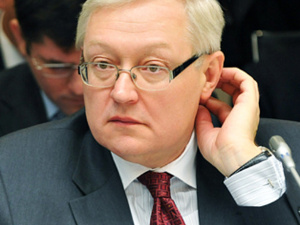 The US moved on the new sanctions yesterday, targeting 38 individuals and organizations related to "Russian activities in Ukraine." This move was seen largely as a prelude to President Trump's meeting with Ukrainian President Petro Poroshenko.
While the US has in recent years felt like they can impose new sanctions on Russia at random times as a matter of course, Russia has become increasingly impatient with such efforts, and the cancelling of this meeting underscores  growing Russian frustration with the lack of diplomatic progress.
This adds to the growing diplomatic struggles between the US and Russia, and is further putting into doubt the expected meeting between Presidents Trump and Putin during the upcoming G20 summit. The US downplayed this, saying they'd never formally planned a meeting in the first place, but it had been widely assumed this would be their first face-to-face meeting.
Last 5 posts by Jason Ditz