A growing number of US attacks targeting the Syrian government and militias aligned with the Syrian government are a sign that the US involvement in the Syrian Civil War is widening, and nothing was so indicative of this than yesterday's US downing of a Syrian Su-22 bomber.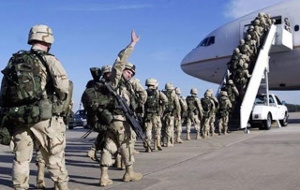 As a matter of policy, the US has officially supported the idea of regime change in Syria throughout the war, though up until very recently, their military involvement within Syria had been all but exclusively focused on attacking ISIS forces, with some strikes against al-Qaeda forces as well.
The support for regime change was limited to CIA arms smuggling schemes for rebels, and the fact that this often conflicted with the Pentagon's military operations focusing on fighting against Islamist rebel factions has fueled some tension in recent years.
The sudden US military involvement in attacking Syrian government forces doesn't make the US agenda any simpler, and rather leaves the Pentagon fighting against a growing array of rivals, with danger of a direct military conflict against Russia growing all the time.