Russia's Defense Ministry today reported that they believe it is possible that an airstrike late last month killed ISIS lead Abu Bakr al-Baghdadi, though they conceded that they have yet to confirm that this is the case, and are still trying to gather more information on the matter.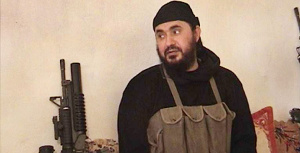 Russia claims to have hit a "command post" in ISIS-held Syria on May 28, and to have killed some 300 people in the process. They had some information that suggested Baghdadi was at the meeting, though that appears to be the extent of the evidence that he was killed so far.
US officials were skeptical of the report, saying they doubted a strike killing 300 people could've even happened at the time without someone knowing about it. Russia had actually reported multiple strikes against ISIS targets around Palmyra around that time, but had only claimed to have killed about 80 ISIS fighters at the time.
Such skepticism is probably justified, however, since Russia is admitting they don't know for sure they killed him, and Baghdadi has already been reported dead and/or mortally wounded multiple times over the past couple of years, only to reemerge totally unscathed.
As the "Caliph" of ISIS, Baghdadi is the highest value target in that war, and both the US and Russia would clearly love to kill him before the other side does. That neither side has been able to conclusively do so shows how questionable intelligence on where they think he is often turns out to be.