Somali military forces backed by US air support attacked an al-Shabaab site in southern Somalia today, which was described either as a training site for the Islamist faction, or a "command post" being used as a key base of operations.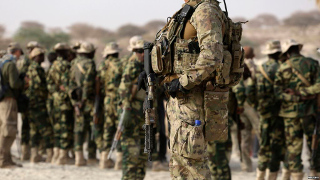 Pentagon officials said the operation was in direct response to recent operations by al-Shabaab across southwestern Somalia, including attacks on Soamli military forces. They also claimed a US airstrike killed at least eight al-Shabaab fighters.
Somali President Mohamed Abdullahi confirmed that he had personally authorized the attack on the Shabaab site, which he also referred to as a training base, saying it was a successful operation which had destroyed the facility outright.
Despite several years of operations against them by US, Somali, and African Union forces, the al-Shabaab movement remains active across Somalia, and is even able to carry out occasional attacks across the border, into places like Kenya, and most recently the autonomous Puntland region.