The Qatari Foreign Ministry has issued a statement today condemning the decision by a number of regional states to sever all ties with them as "unjustified," and based on "false and baseless claims." Saudi Arabia, Bahrain, Egypt, and the United Arab Emirates have all severed ties.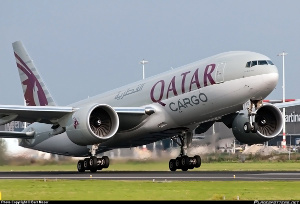 This cut in ties is just the latest in a series of escalations mostly related to Saudi and Egyptian displeasure at Qatar not being hostile toward the Muslim Brotherhood, and allegations that Qatar is secretly in league with Iran because of a single quote in which the Emir expressed concern about rushing into a conflict with Iran.
Tensions between Qatar and the rest of the GCC are a regular concern, mostly related to Qatar's state media taking positions contrary to the Saudi kingdom. The new split is much bigger, with Saudi Arabia closing Qatar's lone land border, and the involved nations expelling diplomats, banning ships and flights, and Egyptian banks even reportedly cutting financial ties with the emirate.
Locals are taking it a lot more seriously too, with reports that many in Qatar, one of the richest nations on the planet, are desperately stockpiling food today, amid reports that large numbers of food trucks are stranded on the Saudi side of the border, with no possibility of getting in through the lone crossing.