Australian Prime Minister Malcolm Turnbull today declared a siege at an apartment building in Melbourne to be "an act of terrorism," after police shot and killed the gunman, Yacqub Khayre, who had previously been accused of having plotted to attack an army base.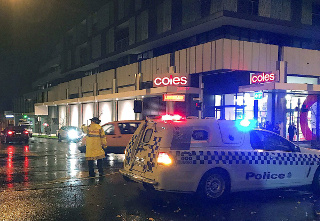 Khayre took a woman hostage in an apartment in a beach-side suburb of Melbourne, and is accused of having shot and killed someone else in the foyer of the building. He wounded three police with a shotgun blast during the siege, but was killed himself in the firefight.
Police say the attacker was a 29-year-old of Somali descent with a long criminal history, and that they believe he was likely acting alone. The woman he took hostage was an escort he'd hired, and she managed to escape the ordeal unharmed.
As is always the case any time anything happens, ISIS was quick to claim responsibility for the attack, though as with a lot of the recent incidents, there is considerable doubt that they had anything to do with it, and it seems more like a one-off hostage situation from a single person than a real "terrorist act," let alone one ISIS would've organized from abroad.