According to Israeli NGO Peace Now, the Israeli Civil Administration is planning to announce some 2,600 new settlement housing units across the occupied West Bank. This includes 2,500 in existing settlements, and 102 units in the new Amichai settlement.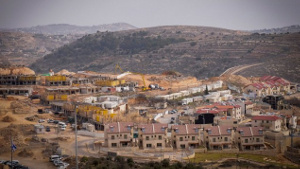 In addition to the controversial new settlement, some 1,000 of the settlement units are said to be slated for isolated settlements outside of the major blocs, and other areas deep within the West Bank, moves likely to significantly undermine any chances for peace talks.
And as is so often the case the settlers, who are constantly being pandered to, are responding angrily to the plan, saying that the 2,600 settlement units are "too little," with one of the settler leaders calling the new construction "tantamount to a quiet construction freeze."
That leader, Yossi Dagan, insisted that the end of Obama's presidency in the US should've meant massive settlement expansions, by which he means more than the massive construction already announced in the few months since Trump took office. He also issued a warning to Trump, saying he "risks his downfall" if he keeps trying for a peace deal.