Top White House adviser Gary Cohn today insisted that President Trump no longer intends to make any efforts to roll back US sanctions against Russia, and that "if anything, we would probably look to get tougher on Russia" in the future.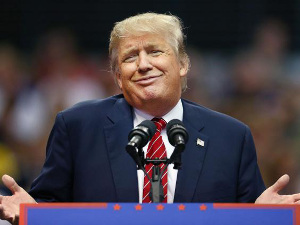 The Trump Administration has struggled with consistency on its Russia policy, as Trump campaigned very openly on diplomatic rapprochement in 2016, with expectations of rolling back the excesses of Obama's sanctions. After the election he started talking about wanting some sort of concessions, though these too were eventually abandoned.
Facing political opposition to any improved relationship with Russia, Cohn's comments are in keeping with other recent reports out of the administration, which vowed to keep the sanctions in place unless Russia gave up Crimea, and made other major moves they clearly would not have any intention of making.
The sanctions, then, are a permanent thing now, and the only question is how much worse are they going to get in the future, as the Trump Administration settles into the comfortable, political mainstream of retain hostility toward Russia as a centerpiece of American foreign policy.