President Trump's envoy for the Middle East peace process is looking to make a quick trip back to Israel next week, with an eye toward "moving fast" on trying to start the peace process with the Palestinians while everyone is still more or less on board.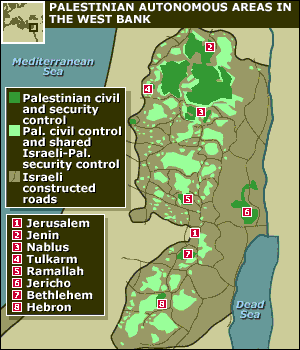 Exactly what that's going to look like is anyone's guess, as President Trump's visit to Israel involved a lot of broad statements about the concept of peace, but no details. The Trump Administration is said to be trying to put together a "common set of principles" from which everyone can negotiate.
That's a lot more complicated than it sounds, with a lot of the very basic questions surrounding what a two-state solution would look like at all, and whether Israel's far-right coalition government will even survive the negotiations, with multiple top figures openly averse to a peace deal.
The Trump Administration is looking to resolve that by courting top Labor figure Isaac Herzog from the opposition to try to get him to back the peace process. That might be doable, but it still isn't clear how a coalition government could be maintained, even if a separate majority is behind the peace process.