A day after the Taliban attacked the Zabul Province, killing dozens of police, they have attacked an Afghan military base in the neighboring Kandahar Province, sparking a protracted battle that left 10 Afghan troops and 12 attackers slain.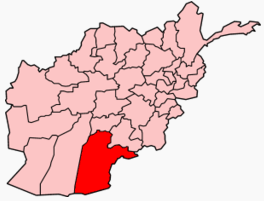 These are just the latest in a slew of Taliban attacks against targets within Afghanistan that are well outside of their general areas of focus, which officials are shrugging off as part of the "spring offensive," and warning against taking too seriously.
While the Taliban does increase its number of attacks around the spring thaw every year, Afghan forces have been losing a growing amount of territory to the Taliban for many months now, and aren't exactly in a comfortable position where they can shrug off a new push.
If anything, this is likely to be presented by the Pentagon as proof that they need even further US escalations, with deployments of thousands off extra troops expected to try to slow the losses, or as the Pentagon puts it, to "end the stalemate."