After weeks of figures being thrown around on the deal, the White House has announced this weekend that the US has finalized what is expected to be a $350 billion arms deal with Saudi Arabia, the largest arms sale in American history, which they say will provide jobs and enhance "the security relationship" between the nations.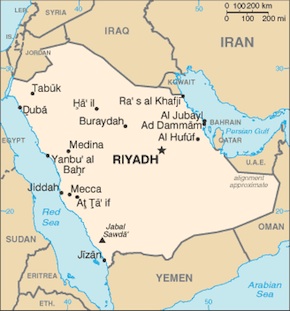 The arms deal will see an immediate purchase of $110 billion in weapons and equipment by the Saudis, and it will continue to grow with service and parts agreements that will bring the overall figure up to $350 billion within a decade, according to most estimates.
Indeed, it's likely the payday will be bigger than that for US arms makers, as there is already talk of given Israel some additional military aid on top of their already record aid package compensatory for arming the Saudis, and meant to ensure Israel retains an advantage over the rest of the Middle East.
While Trump is eager to tout the economic impact of the arms deal, it also raises questions, as during the campaign, he argued Saudi Arabia had "mastermind 9/11," and now appears comfortable selling them literally as many arms as they are willing to buy.