Tensions surrounding the US recognition, or lack thereof, of the Western Wall as Israeli territory became an issue because President Trump, who will be visiting Israel next week, wants to visit the Western Wall privately, without Prime Minister Benjamin Netanyahu. US diplomats defended this because the Western Wall is in the occupied Old City.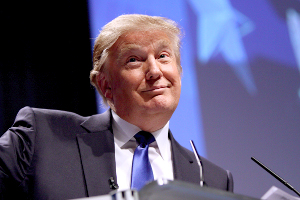 Days of Israeli outrage later, the White House hasn't changed their mind. Trump is still planning to visit the Western Wall, and will be accompanied by the on-site rabbi, not Netanyahu. Trump will meet Netanyahu beforehand for dinner, but will follow that up with the private trips, making the rounds.
Israel had previously sought to insist on Netanyahu accompanying Trump, to which US consular officials noted that the Western Wall is in occupied territory and that it wasn't Israel's call either way. Administration officials have since dodged the specific question of whether or not the US recognizes the Western Wall as part of Israel, though legally speaking the answer has always been no.
This issue is likely to be a major one among Trump's visit, as the visit coincides with Israel celebrating the 50 year anniversary of conquering the West Bank, meaning Trump will be expected to dance around Israel's claims of an "eternal, united capital" in the midst of celebrating when they c