The Trump Administration's position on Israel's occupations across the Green Line are increasingly ambiguous as more and more officials within the administration are asked about the status of the Western Wall, in the occupied Old City, and offer conflicting answers.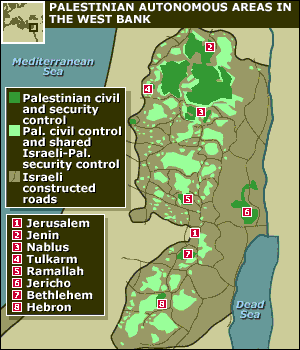 An unnamed senior diplomat started this during planning for Trump's visit, informing Israel that the Western Wall, in territory occupied in 1967, isn't legally Israeli jurisdiction, and Trump wanted a "private" visit to the wall. The administration quickly disavowed this, insisting that was not the policy of the United States.
Except it has been since 1967. When Press Secretary Sean Spicer was asked yesterday, he dodged the question insisting only that the wall is "in Jerusalem." National Security Adviser H.R. McMaster refused to answer outright, insisting it was a "policy decision."
Ambassador Nikki Haley went a whole different way with it, not only declaring the Western Wall to be "Israeli territory," but calling for the US to move its embassy to Jerusalem, the same day the Trump Administration reportedly ruled out doing so.
Trump's visit next week comes during Israel's celebration of the 1967 conquest of Eastern Jerusalem and the West Bank, which makes it particularly difficult for them to dance around its status as occupied territory while presenting it as "eternally" Israeli controlled on the anniversary of its military capture.