Since Turkey's attack on Kurdish targets in both Syria and Iraq earlier this week, cross-border fire between the Turkish military and Syria's Kurdish YPG has been a near-constant reality along Turkey's south-east, with the military reporting 11 Kurdish "terrorists" killed again today.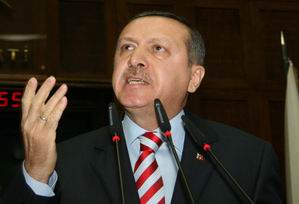 The US has been complaining that Turkey is attacking without proper coordination with their coalition partners, which is doubly concerning for the Pentagon because US forces are often embedded with the YPG in anti-ISIS operations and general training missions.
Turkey's President Erdogan, however, insisted that the YPG fired first today, and that their strikes were simply "retaliation" over "serious" mortar attacks on their bases. Once agaiin, however, there was no report of any Turkish military casualties in the attacks.
Turkey has long complained about US military ties with the Kurds, complaining they are all terrorists. The US has heavily backed the Kurds against ISIS, however, and are increasingly concerned that Turkey's attempts to pick fights with the Kurds in both Iraq and Syria will undermine the ISIS battle.