Ongoing efforts by President Trump to delegate more and more of his war-making powers directly to the military leadership took a major new step on April 20, when he signed a classified memo delegating all decision-making on US troop levels in the global war against ISIS to Defense Secretary James Mattis.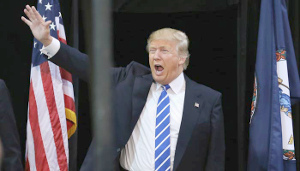 Mattis has subsequently ordered a full audit of current troop levels in the ISIS war, along with the process by which the military will decide troop levels and the extent to which they will inform the American public when they send more ground troops abroad.
That could be a particularly important aspect of this delegation, as the Pentagon has long misreported troop levels in Iraq and Syria, and just a few weeks ago announced that they would no longer provide any troop numbers to the public at all, insisting that the American people didn't need to know that.
That may be changing,.as Mattis is said to be keen to offer at least some transparency on the mater. That appears to clash with the trend of increased secrecy within the military on what they are doing in Iraq and Syria. Officials insisted that whatever is decided, they'll offer regular updates to the civilian government on what they're doing.
Over the last few months, President Trump has given commanders in several countries the ability to order autonomous strikes, and seems to be very keen on delegating the nuts and bolts of military policy to military leaders. While a Secretary of Defense would ideally serve as something of a check against total military control over warfare, Mattis is a recently retired general himself, and still very much a part of the military brass.