Last year's Justice Against Sponsors of Terrorism Act (JASTA), a bill which allowed Americans to sue Saudi Arabia in US court over their involvement in 9/11, has yielded another major lawsuit today, a $4.2 billion suit filed by over two dozen US insurers related to losses sustained because of the 2001 attack.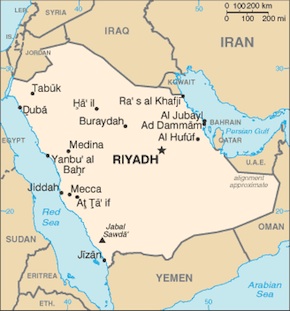 The lawsuit is targeting a pair of Saudi banks, and a number of Saudi companies with ties to the bin Laden family, accusing them of various activities in support of al-Qaeda in the years ahead of 9/11, and subsequently having "aided and abetted" the attack.
The biggest target is the Saudi National Commercial Bank, which is majority state-owned. The Saudi government heavily pressured the Obama Administration to block the JASTA last year, threatening to crash the US treasury market if it led to lawsuits, but overwhelming Congressional support still got it passed into law.
While there were more than a few lawsuits already filed in the past several weeks related to JASTA, this is by far the biggest, and most previous lawsuits are still in limbo as the court and lawyers try to combine them into various class action groups.
Historically, US sovereign immunity laws have prevented suits against the Saudi government related to overseas terrorism. With the release of the Saudi-related portions of the 9/11 Report last year, however, such suits were inevitable, and the federal government could no longer protect the Saudis from litigation.