In comments today at the State Department, Rex Tillerson confirmed what has been reported for awhile, that the US intends to keep its thousands of ground troops in Iraq over the long-term, even after ISIS ends up being defeated.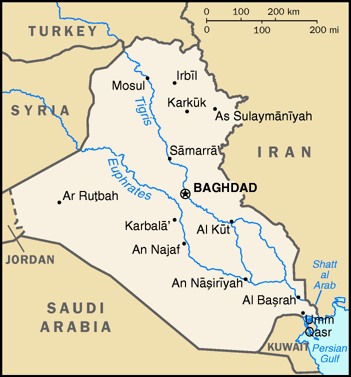 Pentagon officials have been arguing for a more or less permanent deployment in Iraq since before the election, and Defense Secretary James Mattis, along with Gen. Joseph Dunford, were in Congress today again arguing for the idea of keeping troops in Iraq to prevent ISIS from ever coming back.
Tillerson presented this open-ended deployment as a "stabilization" operation, while arguing that dedicated significant military resources to post-war Iraq for the sake of stability would not amount to "nation-building," something President Trump has warned against.
As Tillerson elaborated, however, it became increasingly clear that the plan, to restore Iraqi Sunni communities in the hope of "rejuvenating civil society" and to lead to stability and peace, along with removing any local support ISIS has, very much fits into the definition of nation-building.