Instead of directly deploying thousands of additional ground troops into Iraq or Syria, the sort of precipitous escalation that might get Congress voting on the war, the Trump Administration appears to have decided that the solution is to send thousands of  US ground troops to Kuwait, and let the commanders in Iraq and Syria just take what they want.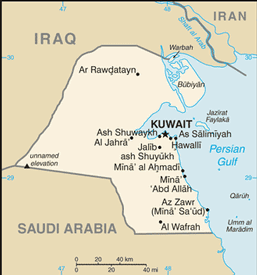 Early reports of this strategy emerged Wednesday, when officials said there were considerations of sending around 1,000 troops into Kuwait for this operation. Just two days later, the figure was up to at least 2,500, with signs that it is continuing to grow all the time.
While President Obama was micromanaging the escalations, particularly in Iraq, where every couple of weeks another hundred or two troops would be sent, the Trump Administration appears to be throwing the troops into a big pile and leaving the deployments up to the commanders.
This adds credence to the sense that President Trump is going to be a bit more hands-off on his escalations, giving the military commanders additional leeway on actions, and even on troop levels, which is likely to raise further questions about what those commanders intend to do in the war, if they no longer have to get permission first.