Seen as mostly united in fighting against ISIS, today Kurdish factions in Iraq took the rare action of fighting against one another, as forces from the Peshmerga Rojava, moving toward the Syrian border, entered the territory of a local PKK force, leading to hours of fighting.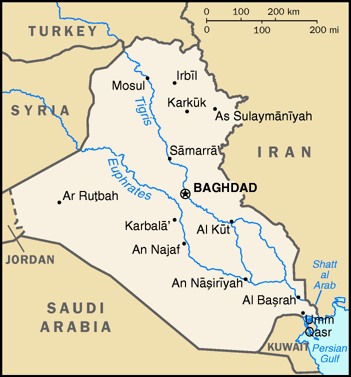 The area where the fighting took place is mostly Yazidi territory, in which the PKK set up shop after ISIS was expelled from the area in 2014. The Peshmerga Rojava are an auxiliary of the Kurdistan Regional Government (KRG)'s Peshmerga made up of fighters from Rojava, which is Syrian Kurdistan.
Details on the fighting are still unclear, but officials said there were dead and wounded on both sides. The two sides are said to have agreed to a 24-hour ceasefire, during which time the Peshmerga fighters will remain in the disputed territory.
PKK's umbrella organization blamed Turkey for the fighting, noting that the KRG's President Barzani met with Turkish leaders over the weekend in Ankara, and suggesting Turkey had ordered the fighting as part of a new escalation against PKK.