In a surprise last minute move,  former CIA spy Sabrina de Sousa avoided extradition to Italy to serve prison time for her role in a 2003 CIA kidnapping operation, with a "partial pardon" being announced by Italy's President Sergio, giving her a potential alternative to a prison sentence.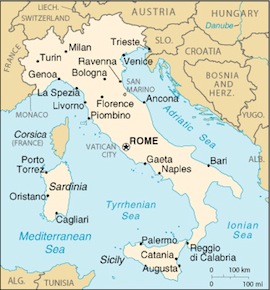 In 2003, the CIA kidnapped Hassan Mustafa Osama Nasr off the streets of Milan, sending him to Egypt, where he was repeatedly tortured before being released, with all charges dropped by 2007. Italy tried 23 CIA agents in absentia over the "imam rapito affair," handing out substantial sentences, but never getting ahold of the convicted spies.
De Sousa was among those convicted, and was detained in Lisbon in 2015 over the matter. She is a dual citizen of the United States and Portugal, and after protracted litigation courts ruled she did have to be extradited for the four year sentence.
That was until the partial pardon reduced the sentence to three years, however, which under Italian law qualifies her for alternative sentencing. Exactly what that will mean for her is unclear, but for the time being it means she at the very least will not be extradited.