Completing one of Europe's most high profile terror related trials, an Italian judge today convicted 23 Americans, 22 of them confirmed by the prosecutor as CIA agents, to sentences of between five and eight years in prison related to the 2003 kidnapping of a cleric from the streets of Milan.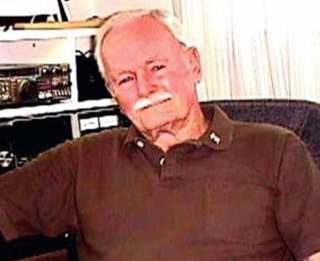 Fugitive Renditioner Robert Seldon Lady
The longest sentence went to Robert Lady, America's former Milan CIA chief. All the Americans were tried in absentia and are now considered fugitives from justice by the Italian government. The CIA declined comment.
The incident, dubbed the "imam rapito affair" by the Italian press, involves the abduction of Milan's imam, Hassan Mustafa Osama Nasr, an Egyptian cleric who was in Italy on an asylum passport. The CIA agents kidnapped Nasr off the streets of Milan and shipped him to Egypt.
Once in Egypt, Nasr spent the next several years in and out of prison, where he was tortured repeatedly. An Egyptian judge finally ordered his release in 2007. His only charge during the whole time was membership in a banned organization, though even this was eventually dropped.
Lady has insisted he was acting on the orders of his superiors with respect to the "rendition." Two Italian officials were also convicted today as accomplices to kidnapping, though the Italian government's declaration of "state secrecy" prevented more serious charges and pointed to official complicity in the incident.